Why DYOPATH?
We exist to empower organizations by delivering trusted IT solutions and exceptional customer service grounded in accountability. If your organization needs to reduce risk and improve performance, you need DYOPATH.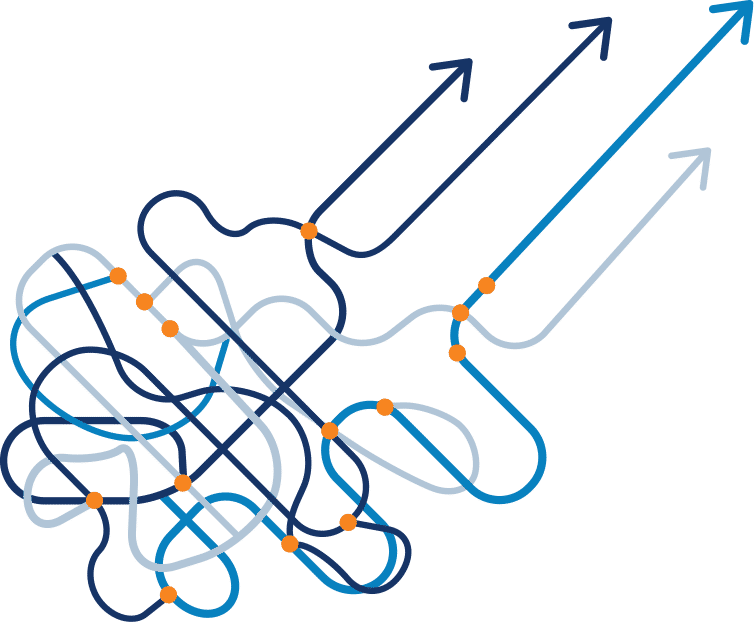 Why Clients Choose DYOPATH as Their Solutions Partner
Trusted
Our clients feel confident placing their trust in our proven track record, as we have supported some of the nation's most critical infrastructures.
Client-Centric
We prioritize creating positive client experiences, believing whole-heartedly that our clients come first, and that exceptional customer service is fundamental.
Authoritative
With expertise in the managed service provider and security landscapes, including high ranking security clearance levels, we are the perfect IT partner for vertical markets such as commercial, government, education, energy and more.
IT That Works with Your Business, Not Against It
At DYOPATH, we believe technology should always exist to enable the organization, not dictate to it. We design our customized IT solutions with your business goals in mind, creating an efficiently running machine you can rely on.
Strengthened Business and IT Alignment
Grow your organization with your business and IT goals working in unison, rather than at odds.
Streamlined Security Architecture
Thorough assessments and customized plans help us develop a streamlined architecture that goes well beyond end-point protection and perimeter security.
Peace of Mind
Gain peace of mind knowing your organization and data are safe under our expert-level care.
Questions? We're here to help.
Our IT experts are here to help with all your needs. They can answer all your IT-related questions, including topics like:
Just fill out the form, and we'll be in touch ASAP.